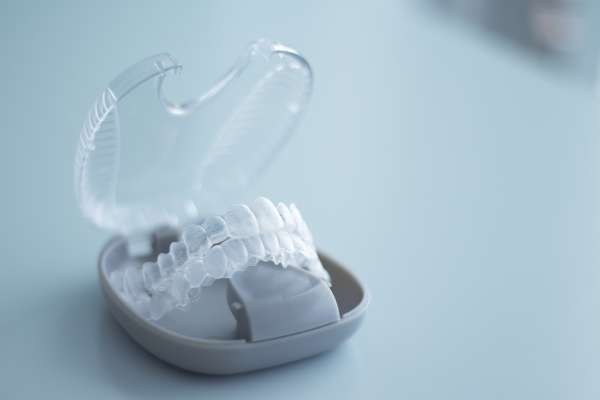 Digital scanning iTero for Invisalign and clear braces improve the efficiency of these dental prosthetics. Gone are the times when traditional metal braces were the only way to treat orthodontic issues. Molds were typically used to get the measurements of the patient's mouth back then.
Nowadays, digital scanning is used to make clear and traditional braces alike. The iTero system stands out as one of the preferred digital imaging tools.
Being able to get more accurate images of a patient's teeth, leads to more effective treatments and lower odds of complications. It allows the dentist to make accurate projections of how the patient's teeth will look during the different stages of treatment.
Getting braces before digital scanning iTero for Invisalign and clear braces
Before digital imaging was available for dental use, getting dental devices like clear braces or traditional braces often involved messy impressions. A tray filled with a slimy substance was inserted into the person's mouth and pressed against the teeth. It can be a very uncomfortable experience with cold, weird tasting goo running down the patient's chin.
Given how far back the mold has to be pushed in the patient's mouth, some people's gag reflex becomes activated. That often leads to choking and vomiting.
To make things worse, one impression is rarely enough to get all the measurements needed when using a mold. The process is often repeated multiple times before the desired measurements are molded on the tray.
Getting braces after digital scanning iTero for Invisalign and clear braces
Thanks to digital imaging, no one has to deal with the torture of having to deal with a mold shoved in their mouth. It makes the process of getting orthodontic treatments a lot more comfortable for patients.
Instead of a mold, a digital scanner is used to take a video of the patient's teeth by waving a wand over teeth surfaces and the gums. The patient gets to view the images being created in real time. It is a quick process that does not feel uncomfortable.
The benefits of digital scanning go beyond the patient's comfort. This dental technology also helps dentists to deliver better treatment plans and accurate projections. It makes it easier for oral professionals to notice every little detail.
Why clear braces are the preferred option for orthodontic treatments
Clear braces are slowly replacing traditional metal braces as the preferred devices for orthodontic treatments. It is not a surprising development since invisible braces have many benefits over traditional ones. Some of these benefits include:
Allows patients to treat alignment issues without compromising their appearance
Shorter treatment times
Can be easily removed for meals or cleaning the mouth
Often costs less than traditional braces
Safer and more comfortable than traditional braces
We are always ready to help! Contact us today.
Dealing with an orthodontic issue that leaves you feeling less than thrilled about the appearance of your teeth? Clear braces might be all you need to restore your smile. Schedule a consultation with one of our dentists today.
Request a dental appointment here: https://ismiledentalcarenj.com or call iSmile Dental Care at (908) 768-3057 for an appointment in our Union dental office.
---
Related Posts
September 8, 2018
An increasing number of people are choosing to replace their missing teeth using dental cone beam for dental implants and all-on 4 implants. This is a more affordable solution that replacing a complete set of …
---